Page One | Page Two |

The Rapidtorc RT Hydraulic Torque Wrenches are designed to be the smallest, lightest and most powerful Hydraulic torque wrenches for use with Impact Sockets. The RT Hydraulic Torque wrench series are popular in Mining, Petrochemical, Locomotive, Engineering, Construction and more.
Rapidtorc offer 9 Hydraulic torc wrench models from 55 to 52,500 Ft Lbs. Hydraulic torque tools have become the answer in mining petrochemical and power generation and construction to ensure correct bolt torque.
Distributors and Service centers Australia wide offering local service repair and calibration.

PDF: Rapidtorc Square Drive Flyer

PDF: Rapidtorc Square Drive Torquechart
PDF: Rapidtorc Square Drive parts list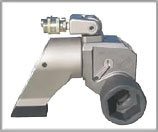 RT Square Drive Tool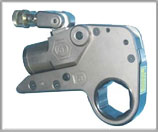 RT Hex Cassette Tool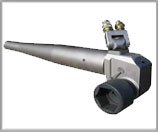 Alcove arms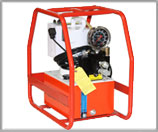 Electric/Air Operated Pumps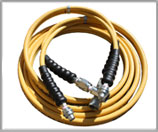 Hoses and Accessories


Page One | Page Two |
Rapidtorc RT-3 tools being demonstrated on Electric Pumps - both Air and Hydraulic models of pump.
Demonstration of RT-3 Parts and features. This wil give you a good idea of how the tools mechanics work, and what extensions are available.
Ace Industrial Distributors are proud to offer quality and renowned products such as: Rapidtorc Hydraulic Torque Wrenches, Action Impact Sockets, Momento Impact Sockets, Ingersoll Rand Impact Guns, Chicago Pneumatic impact guns, Powerteam jacking rams and hand pumps.
Specializing to heavy industry, Ace Industrial Distributors offer unique solutions for torque and Impact, suited to any variety of jobs.

We are sure you have questions, answers and solutions are only a phone call away. Click here for contact details.
We look forward to hearing from you, and thank you for visiting our web site.